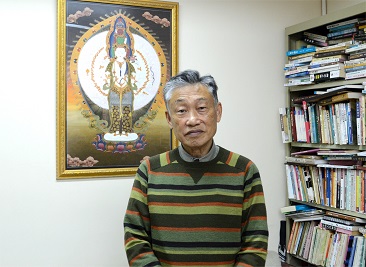 Welcome to the Graduate School of Hong Kong Shue Yan University.
The Graduate School was established
in 2017. Since 2010, we have been offering quality accredited postgraduate programmes, in the disciplines of Chinese, English, History, Business, Economics, Counselling, Psychology, and Sociology. Currently, there are six taught and twelve research postgraduate programmes being offered. Our taught programmes are designed to enrich students with new ideas and perspectives. The research programmes follow a mixed-mode which combines coursework and a research thesis. The unique feature of our programmes is the interdisciplinary approach that encourages students to create new knowledge-claims through the in-between space across traditional fields of studies. While the programmes are designed to expand students' conceptual framework, we also equip them to respond positively and creatively to new and different points of view, and to help them synthesize knowledge in different fields with the aim of constructing an interdisciplinary paradigm in both real world problem-solving and academic studies.
This website provides information on our postgraduate programmes, latest news and events of the Graduate School. Please do not hesitate to contact us for enquiries.
Prof. Kin Yuen WONG